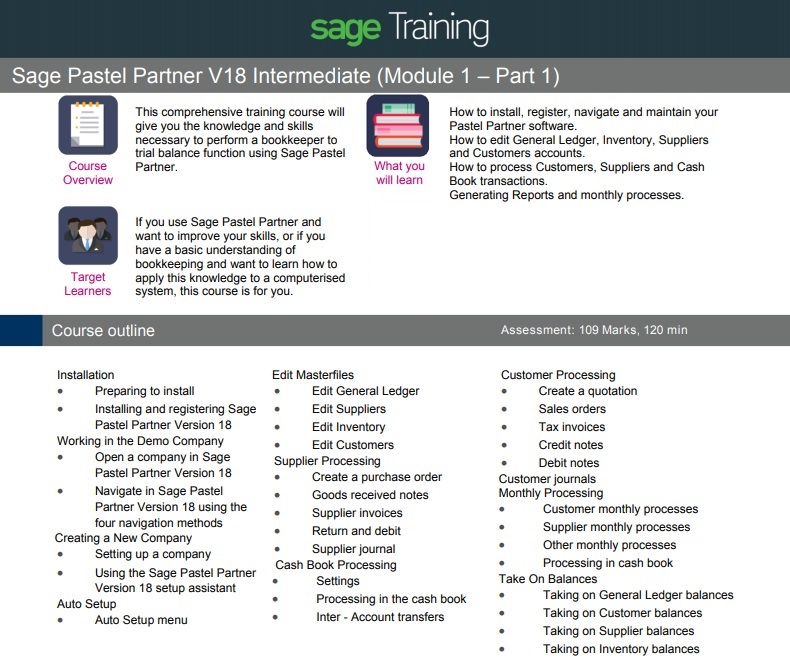 U kan kies tussen een-tot-een opleiding of self-studie. Die nuutste Pastel Accounting V18 is beskikbaar! Aangesien daar slegs klein verskille tussen Pastel Xpress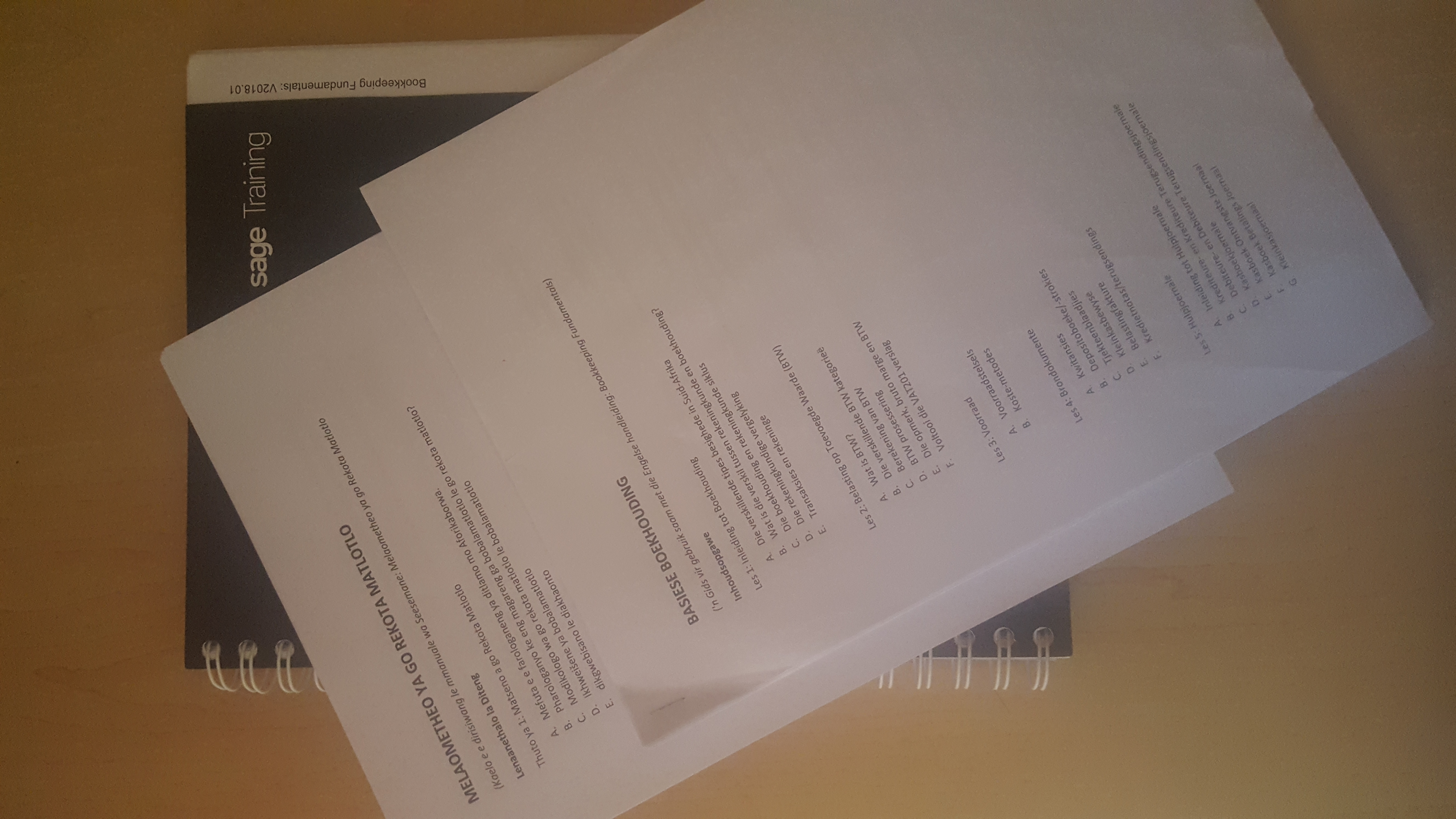 ENGLISH FOLLOWS THE AFRIKAANS Is u boekhou (rekeningkunde) kennis verroes of het u geen kennis daarvan nie? Hierdie kursus is vir u - die basiese beginsels van boekhou word behandel en kan vir enige boekhoudingsisteem gebruik word. 'n

All you need to manage your finances is access to the internet

Microsoft Office kursusse - Excel, Word, PowerPoint, Outlook en al die ander Microsoft Office programme is beskikbaar vir selfstudie.

Nog altyd gewonder waar jy meer kan leer oor goed soos "Anger Management", "Customer Service", "Telephone Etiquette", en nog 125 ander vaardighede wat belangrik is in die werkplek en vir jou persoonlik? Hier

Training for all our courses are available to small and medium size businesses. Educate your employees for better work performance.